I practice linocutting on small acts of surrealism: a computer planter, a beet basketball during March Madness, an artichoke snail (rarely seen in the wild, but always felt in my heart).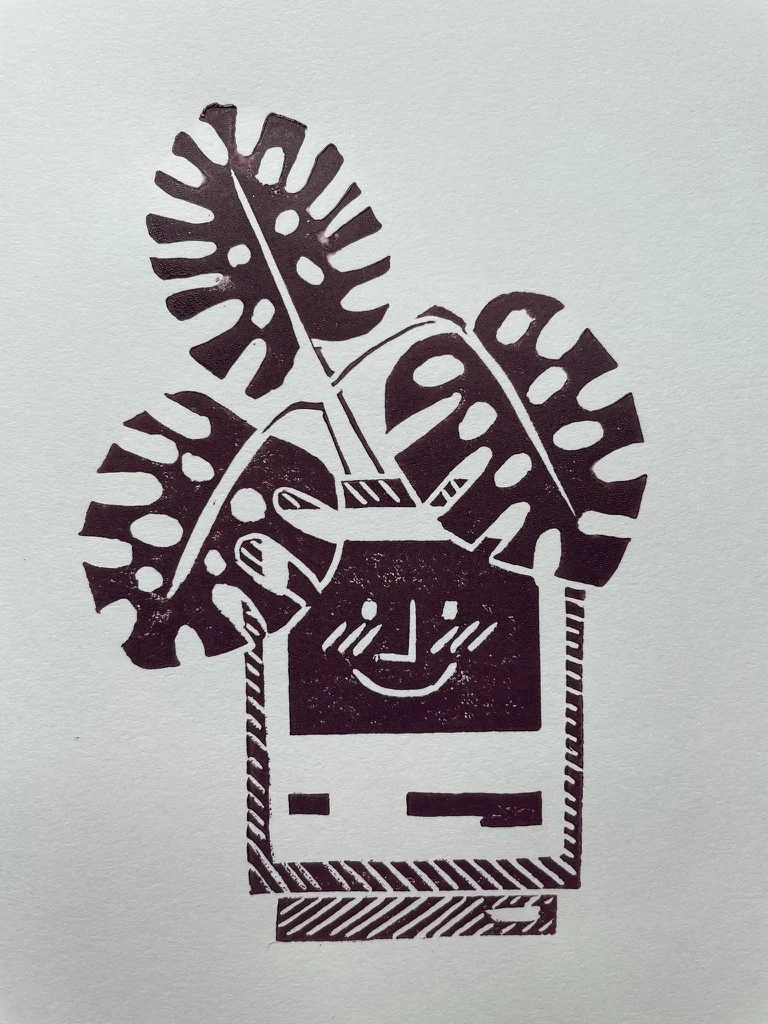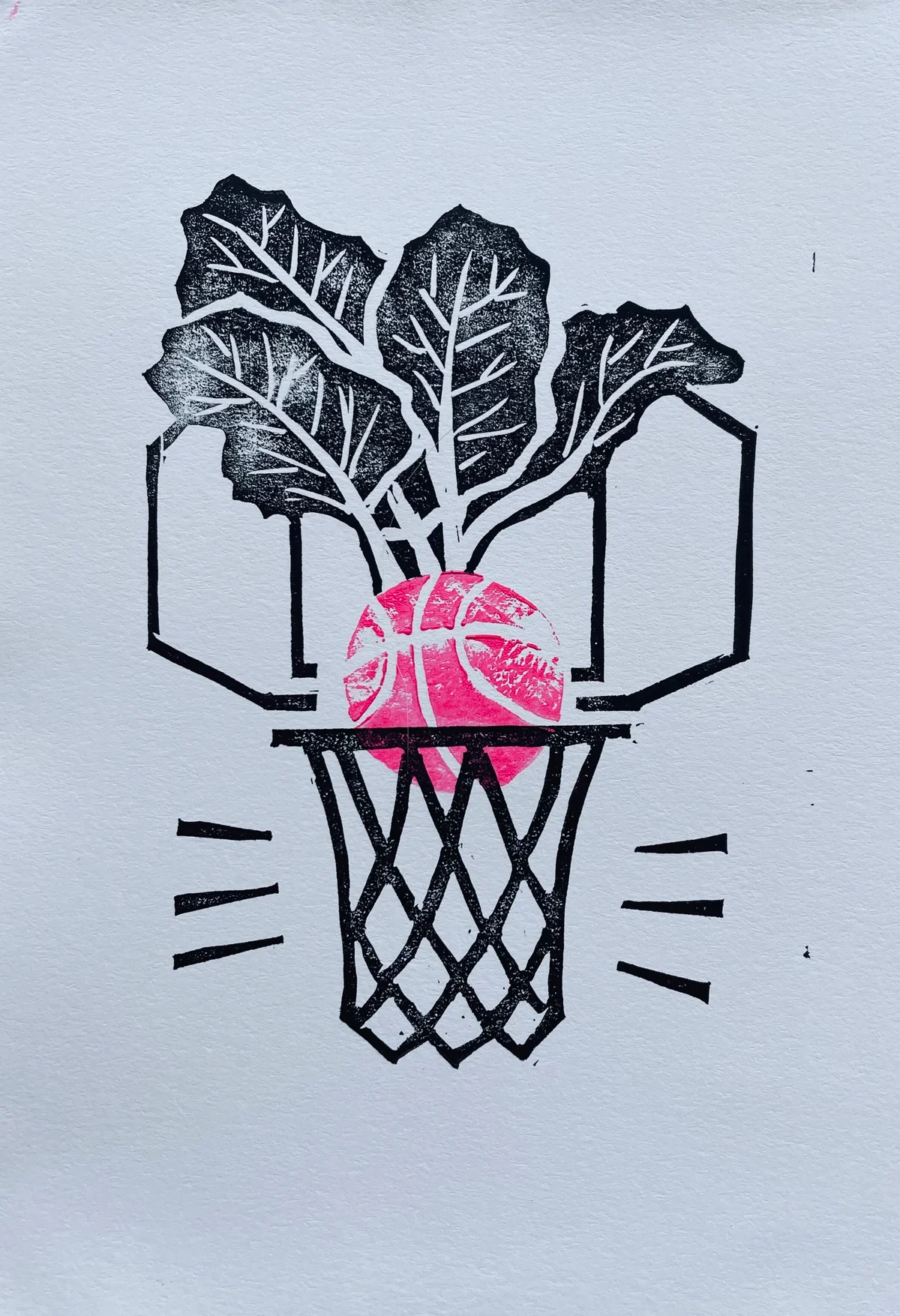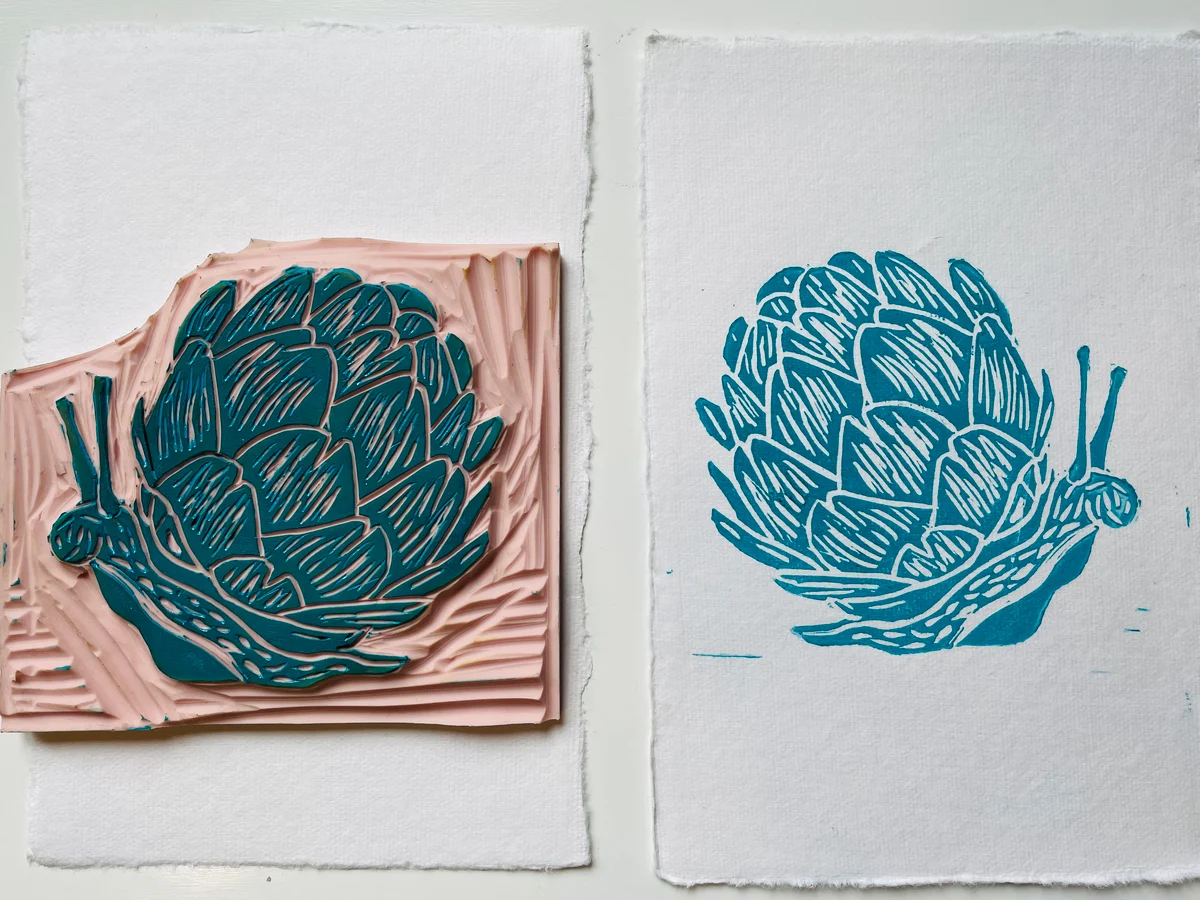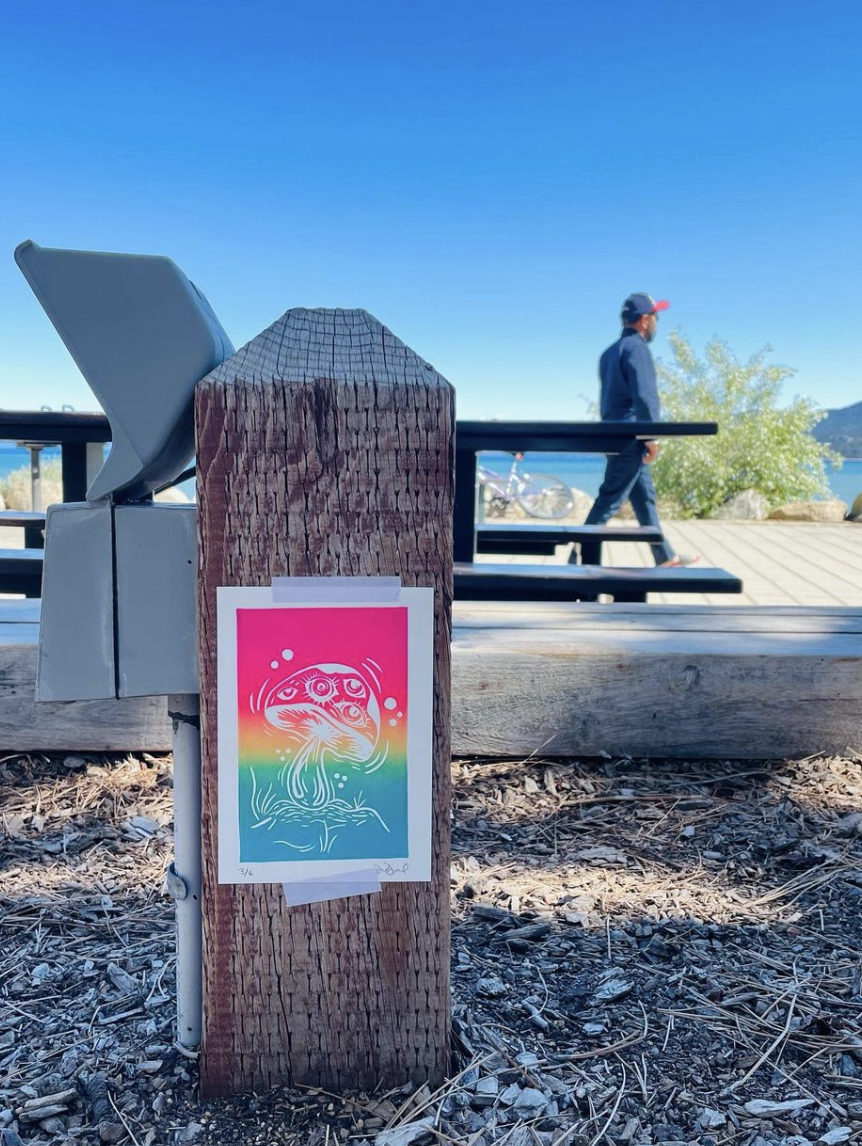 One of my random drops in South Lake Tahoe, as part of the #gameofshrooms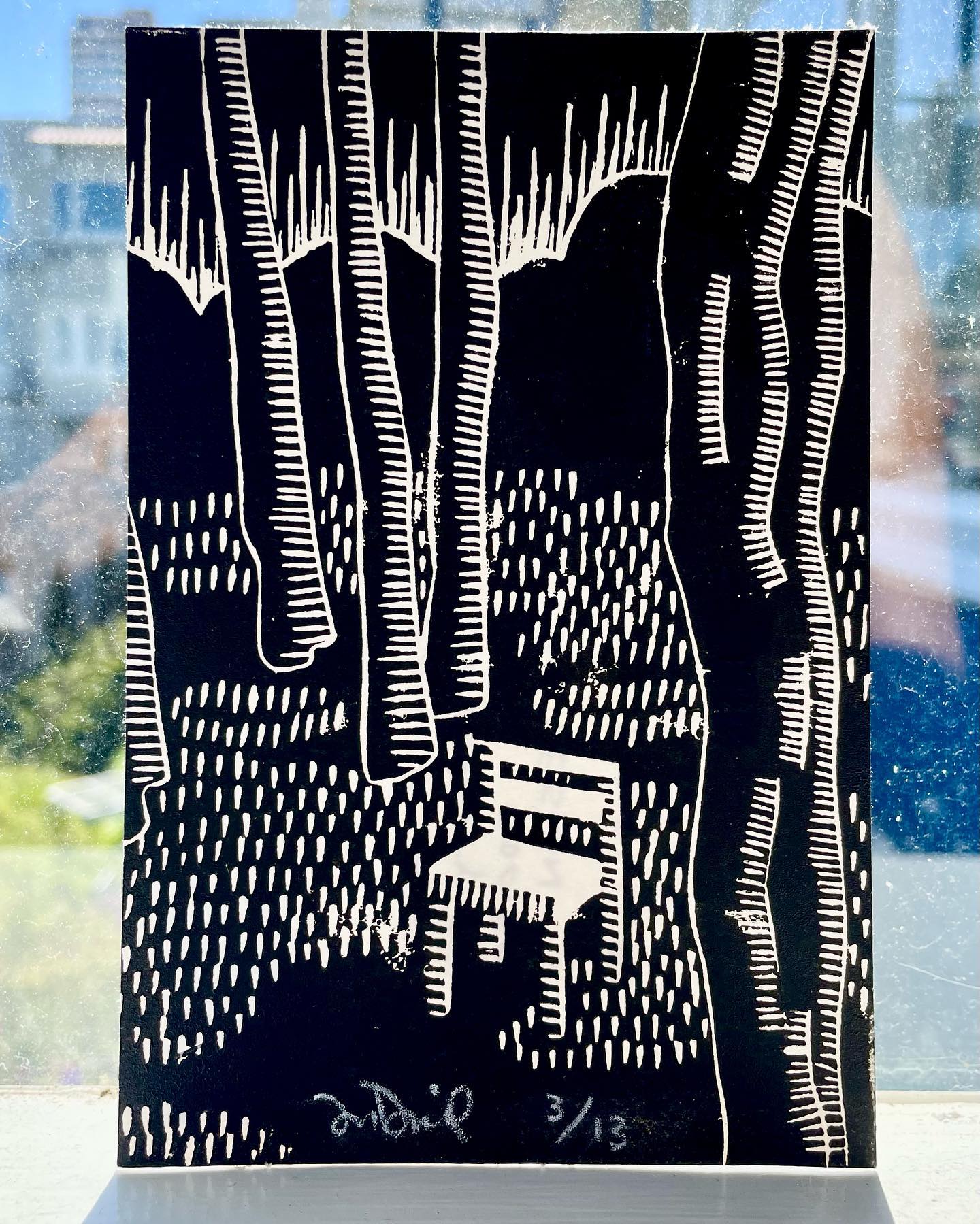 The Iowa State Print Society runs a yearly postcard exchange; the 2021 theme was "a recipe for…", and my entry was "solitude". It's based on a random photo I took of my back yard in Tahoe, where I spent so many healing days during the pandemic, and that was threatened by the Caldor fire that year.